When I built up my gravel bike, Battle Cat, I decided to stick with the Canyon H17 Al Ergo handlebar at least for a while because I wasn't keen on re-wrapping a new bar and I had, up until then, been pretty happy with it. Recent longer outings with more singletrack sections made me curious about the flared drop bars that have become increasingly popular among gravel and cross cyclists. After quite a bit of research, I decided to buy the Salsa Cowchipper Deluxe.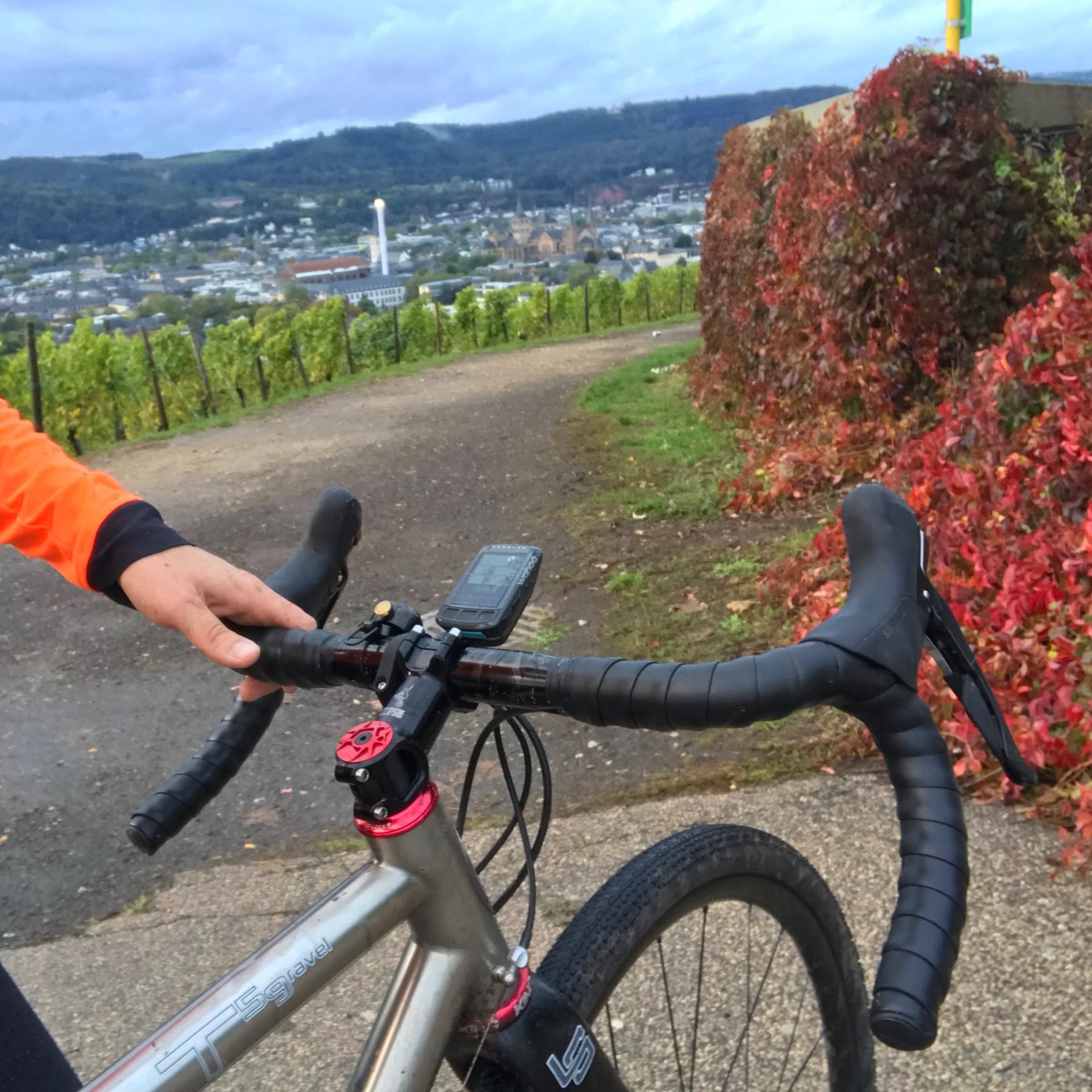 Yesterday I went out for the first proper ride and the route I picked was a mix of gravel tracks, forest and wine yard paths, and some broken asphalt roads. All of it wet, slippery, loose, and muddy from three days of nearly constant heavy rain.
On the first kilometre everything felt strange. The suddenly angled hoods and brake levers, the flare of the bars (24°), the different transition from the flat bar to the hood to the drops, and all of it combined with the Tune Dahu Skin bar tape.
This completely evaporated once I went up the first singletrack climb. The path was parts muddy, parts wet slippery slate pieces that required careful line choice going up and equally careful weight distribution so as not to lose traction riding on 700×40c Donnelly X'Plor MSO tyres already at 3.5 bar.
The flared bars allowed me to get into a wide and low stance, staying seated the whole time. The first fast decent on a muddy path increased the feeling of control on the bike and sections that I would have typically ridden with my hands on the hoods, I took in the drops because the reduced distance between hoods and drops, combined with the overall different shape of the assembly had me riding less hunched over.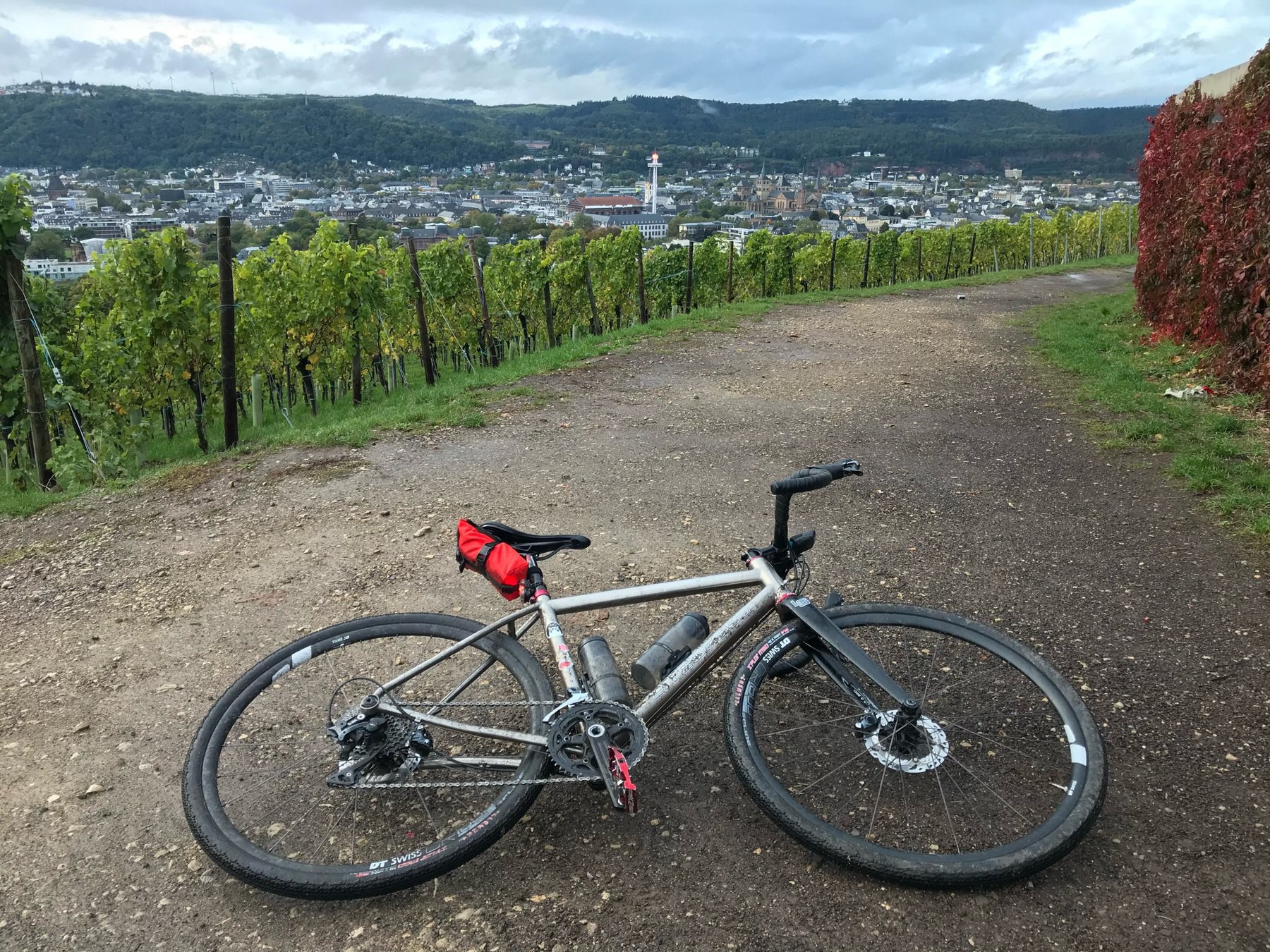 So far so good. I'm going for a longer gravel ride on the weekend that will hopefully be less wet and I'm looking forward to seeing how I feel about the handlebar after 40+ km in the saddle compared to a quick 16 km ride.