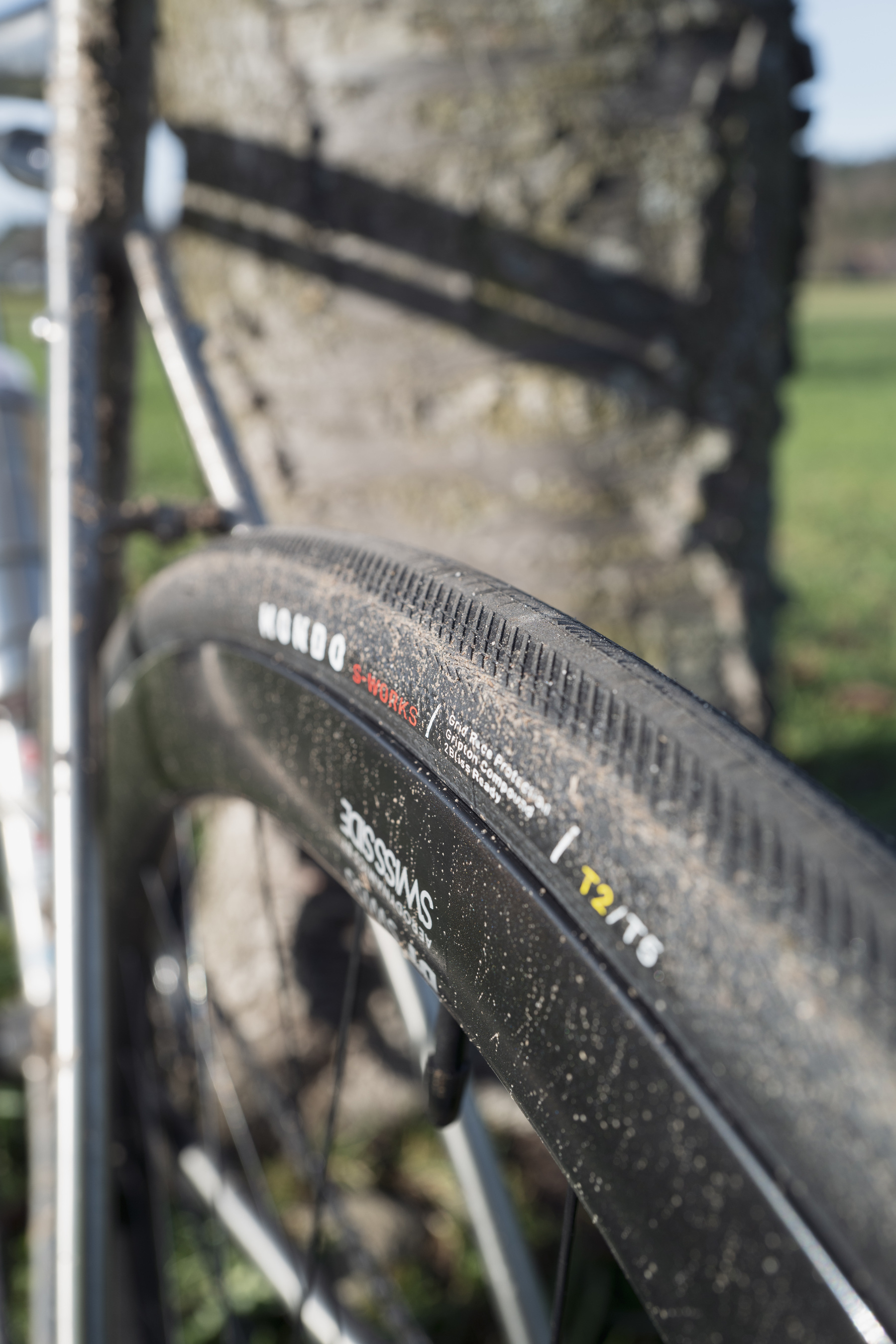 The WTB Exposure 30 I had been running on Swift Wind (my titanium Van Nicholas Yukon Disc) have finally worn down to the point they needed replacing. I really liked these tires: they punch far above their weight and lasted a long time.
The type of rubber I wanted to go with next needed to be lighter, faster, potentially narrower (for those all-important and marginal Aero Gains™) but still robust enough to survive excursions onto field and forest roads that I enjoy on my rides
The Specialized S-Works Mondo piqued my interest when I saw the announcement and after reading a review on Rennrad News and a first look on Bikerumor, I decided to give them a try.
Mounting
I bought the 700×28c version planning on running them with Schwalbe Aerothan tubes. Road tubeless may work for some people, for me it's been nothing but frustrating, whereas the Aerothan tubes are no fuss and give me a similar ride feel.
I'm using a DT Swiss GRC 1600 wheel set (think: GRC 1400 rims but with 350-series hubs instead of 240). The rims are hookless with an inner width of 24 mm and an outer width of 32 mm.
Getting the tires onto these rims was an absolute pain in the butt.
Conti GP 5000 are tough to install on my other DT Swiss rims, these Mondos were an exercise in patience and persistence.
Once installed and inflated, they measured 29.86 mm, which is a smidge below the 30 mm minimum tire width DT Swiss specified for the rims but that's fine. Specialized helpfully have a rim width/tire compatibility table on the packaging of the Mondos and not only is it within spec, the width came out almost exactly where Specialized projected it to be.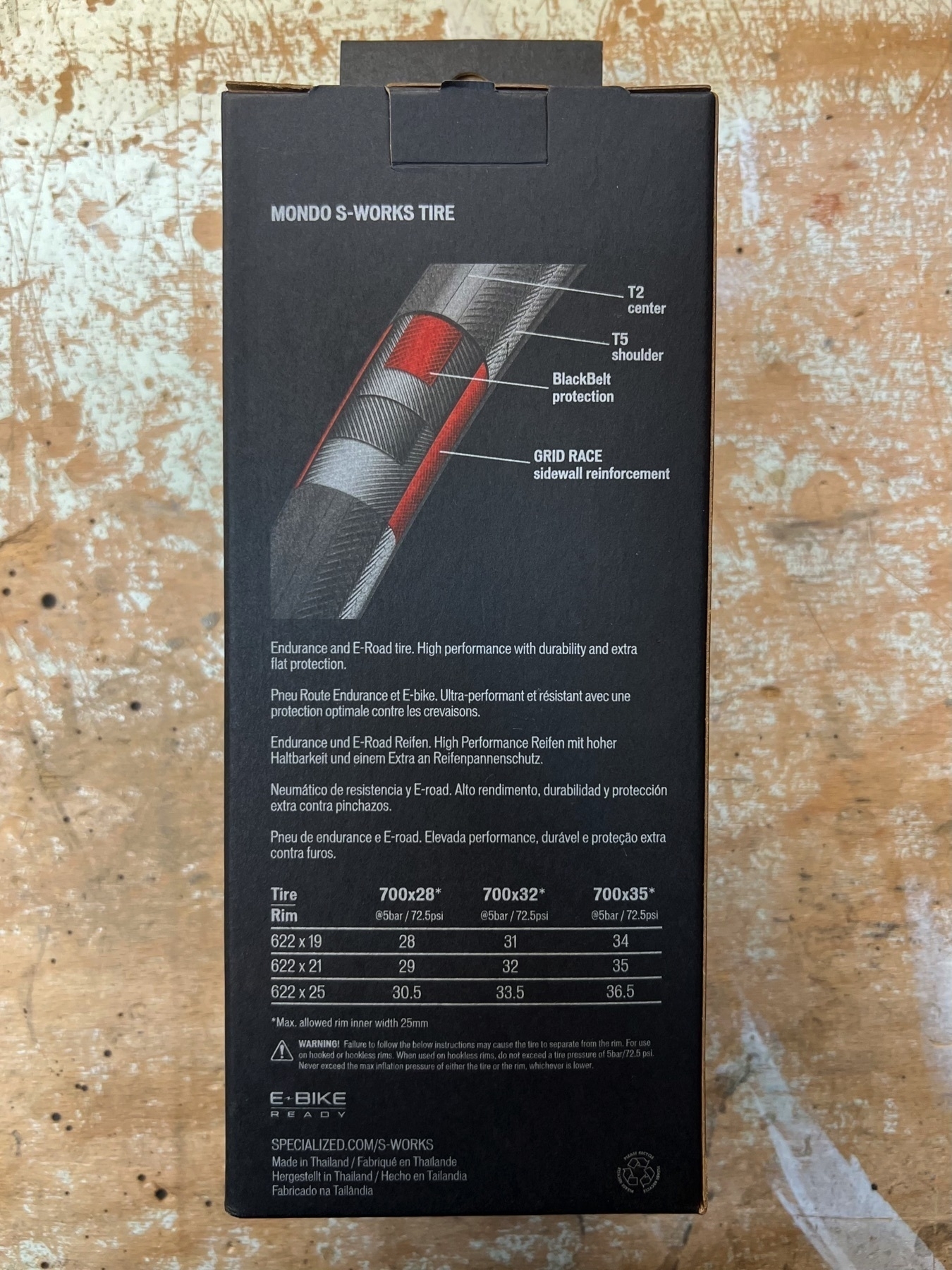 I read in a blog post somewhere that DT Swiss had tested these rims for road use and found that the best aerodynamic advantages are achieved with a 28 to 30 mm tire because that leaves the broadest part of the rim wider than the rubber.
First ride
I used the Silca tire pressure calculator to arrive at a recommended 70 psi for the front and 72 psi for the back and went for one of my regular training routes on road surfaces of varying smoothness, age, and quality. Weather was cold (around freezing) and road conditions were mostly wet.
First impressions are the following:
This 29.86 mm tire (effective) is more supple than I expected it to be. I was jostled around only a little bit more than with the WTB Exposure 30 which blow up to 33 mm on these rims.
They feel fast! Acceleration is excellent and they have plenty of grip in a straight line but don't feel like they glue me to the surface.
Cornering grip is impressive both in the wet and dry. I did a few corners on this route at a much higher speed in the wet than I would've typically done in the dry with the previous tires.