My favourite camera strap by a long shot is the Eddycam Edition "35mm" in all black. It's comfortable, robust, and the design is understated. I bought it alongside my Fujifilm X-Pro2 last year and kept it on the camera since then.
As much as I like this strap, there are two downsides to carrying my camera with a strap attached to the eyelets on either side of the body:
When using heavier lenses on the body, the camera becomes front-heavy, making it dangle uncomfortably when carried over the shoulder, around the neck, and diagonally across the body.
I can't switch to using a wrist strap in those rare situations when I want to and wrapping the neck strap around my wrist is impractical and doesn't give me the secure feeling a wrist strap does.
After a bit of searching for a quick-release solution to attach my Eddycam to, I ended up with the Peak Design Anchor Links. I have a couple Peak Design camera accessories and straps and their quick connectors are second to none. The system is a bit bulky which was my one small, but ultimately unfounded, concern about pairing the Anchor Links with the Eddycam 35mm strap: it might've ruined the clean looks of the X-Pro2 + black Eddycam strap combination.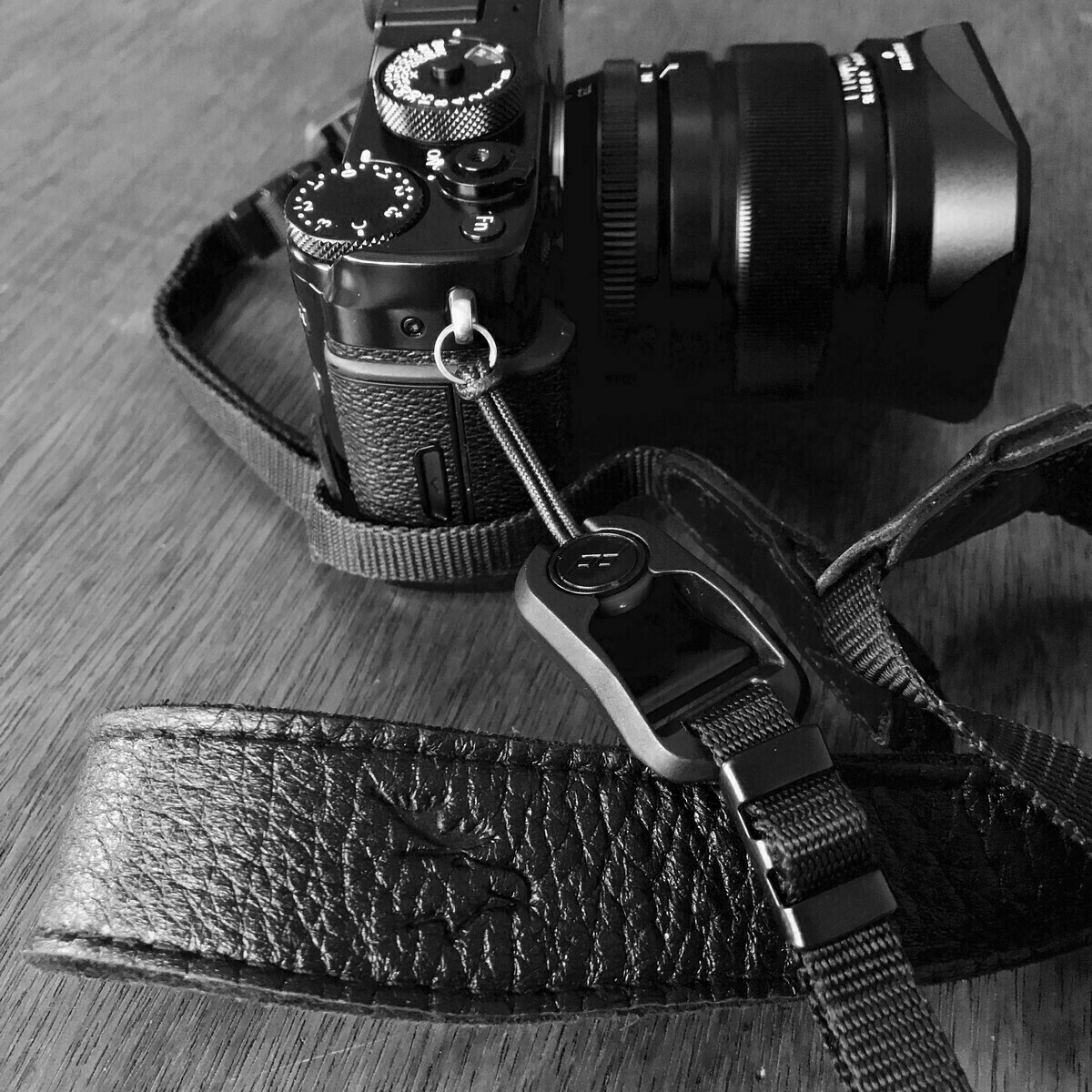 The big benefit of using a quick connector system like the Peak Design Anchor Links, is having a new option to carry my camera when attaching larger lenses like the XF16-55mmF2.8 R LM WR zoom, or the XF90mmF2 R LM WR. If I'm going to be using either of those lenses for a significant amount of time, I always attach the additional hand grip MHG-XPRO2 to my camera, which has a little gap on the right side of the base that is perfect for attaching one of the Anchor Disks — I'm honestly not sure if this is an intentional feature of the hand grip, but it's undeniably useful :)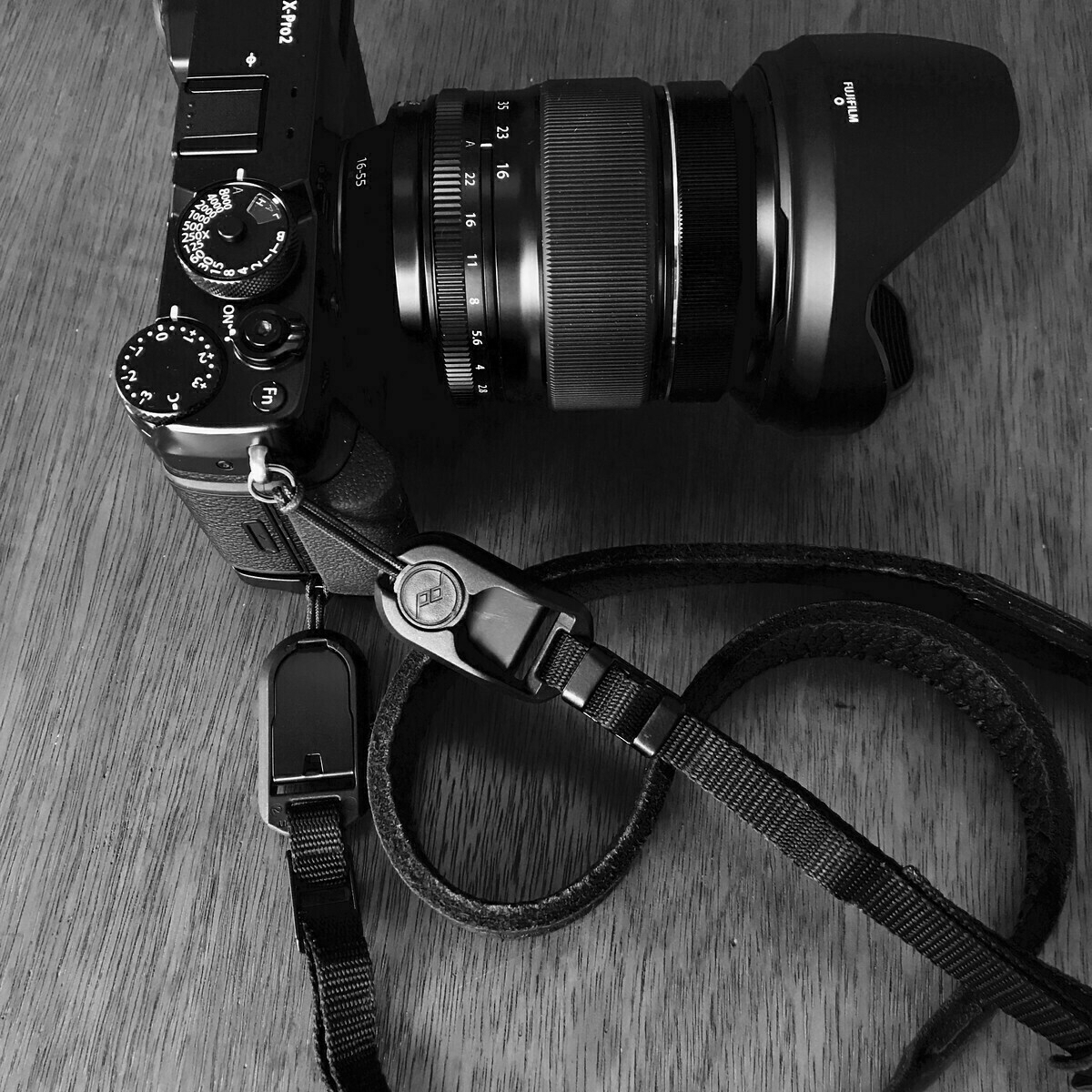 With the strap attached to one of the eyelets on the camera and the small gap in the hand grip, the camera will now hang vertically on my side, making the combination more stable and comfortable to carry.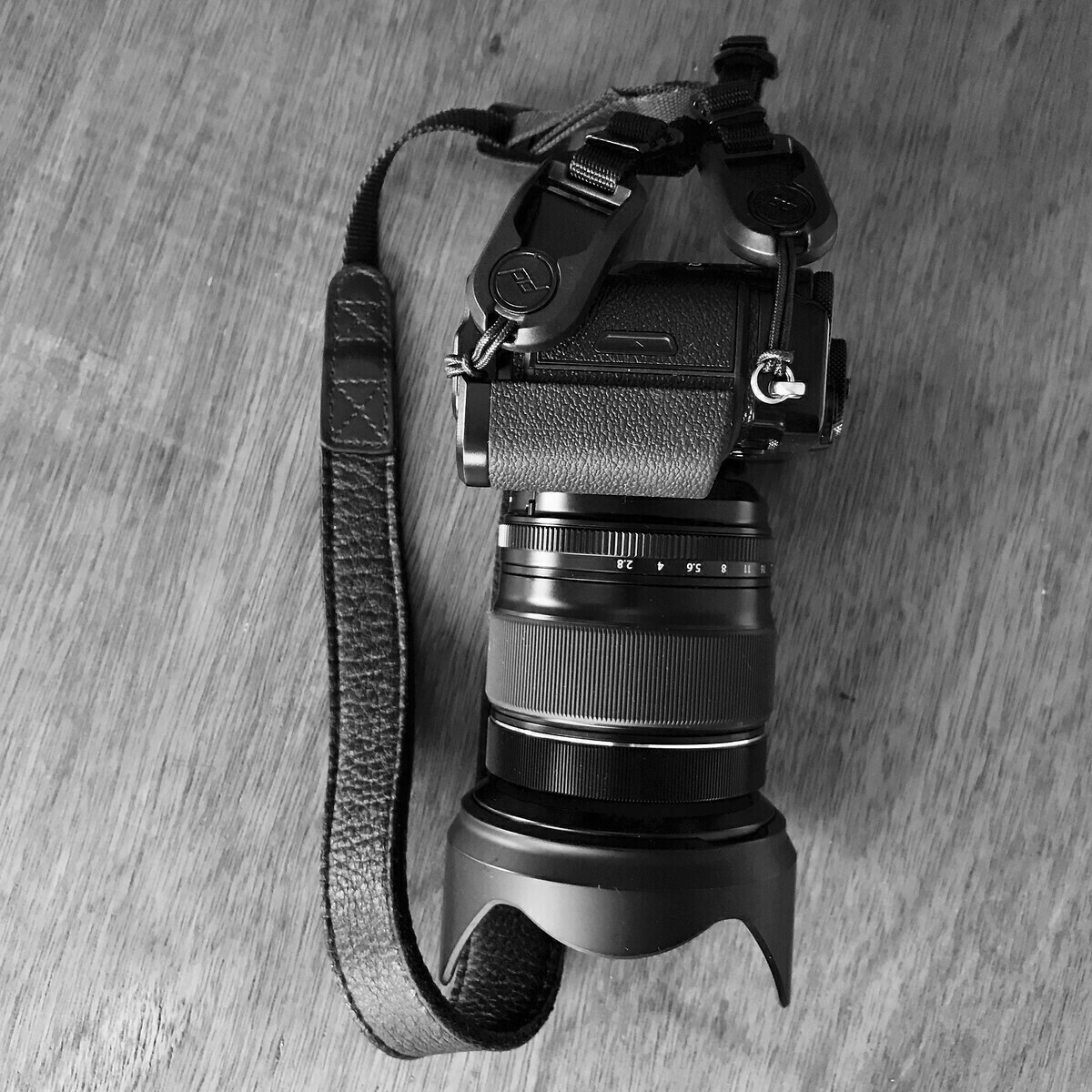 I'm really happy with the result of this experiment and the increased versatility of this camera strap setup. The only thing missing now is an Eddycam wrist strap with an Anchor Link, as I don't find the Peak Design wrist strap very comfortable.