The recent annoucement of the iPhone 6 (4.7") and the iPhone 6 Plus (5.5") has existing and prospective Apple customers face the same reality that many Android smartphone users have been living with for few years already: "HOT DIGGITY this phone is HUGE!"
The Joy of Tech, one of my favourite webcomics, summarised the situation like this: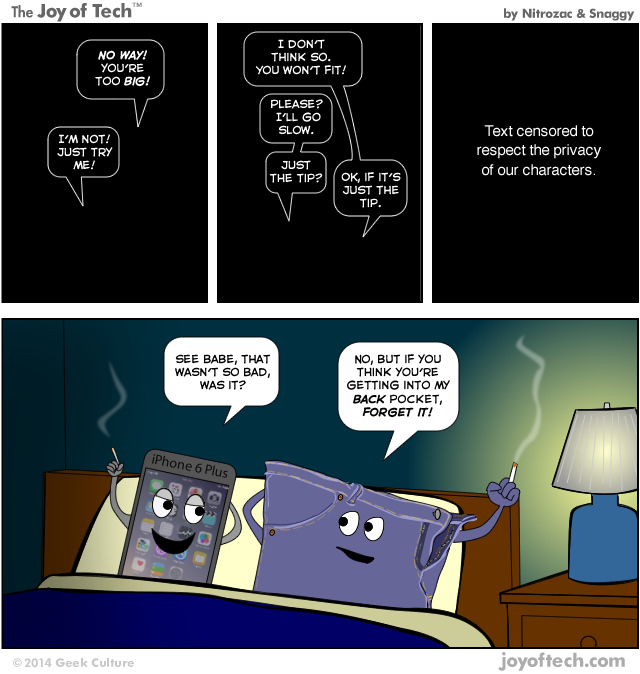 My current iPhone is a 4S that I bought shortly after it was released three years ago. I skipped the 5 and 5s because I'm no fan of their design. While I'm still hesitant about the aluminium unibody construction of the 6 and 6 Plus—the steel chassis of the 4/4S is amazingly durable—it's time for an upgrade.
Like so many other people I used one of the printable templates and some thick cardboard to make a decision between the 6 and the 6 Plus: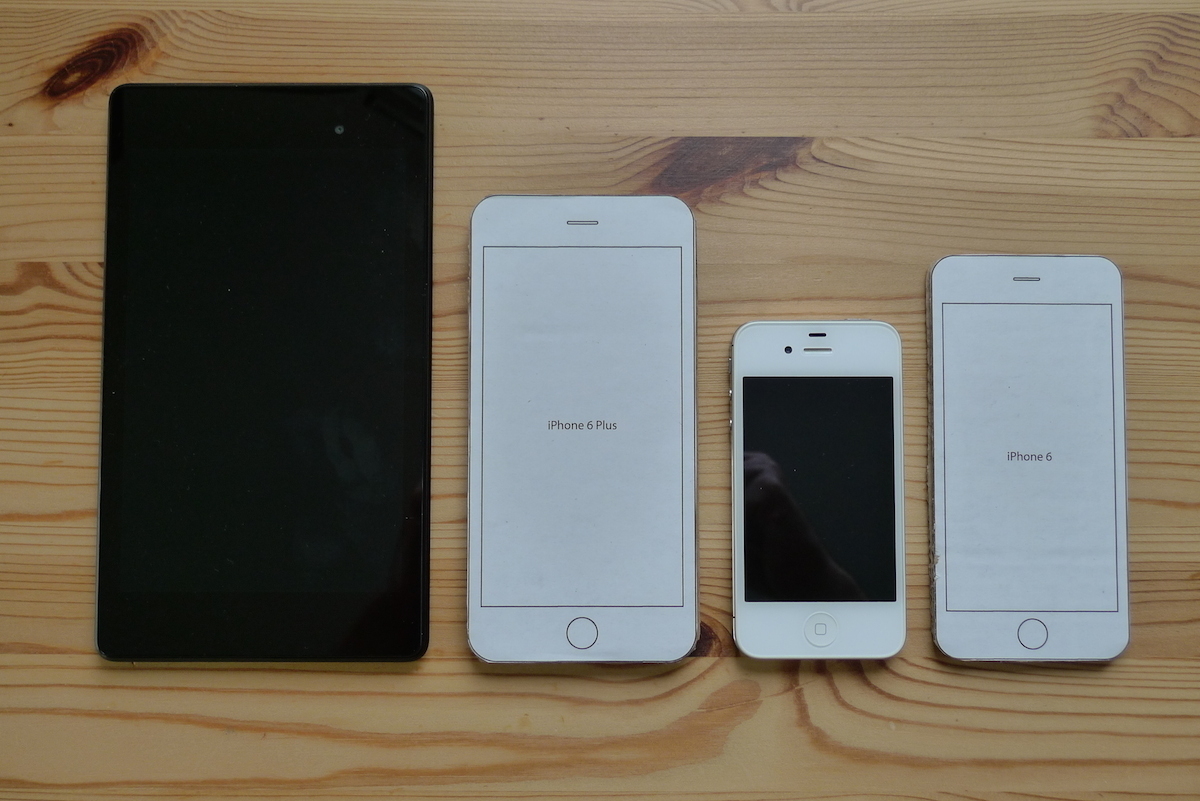 To the far left there's my Nexus 7 (2013 edition), a 7" tablet.
Although I would've loved to have the greater battery life the iPhone 6 Plus offers and the 1920×1080 pixel resolution, I went for the iPhone 6 because in the end portability and pocketability matter more to me than the aforementioned advantages.
(The optical image stabilisation feature the 6 Plus has is great, but I carry an actual camera with me most of the time anyway, making it less relevant for me.)